Recently the fabulously wealthy has spawned a new breed of celebrity: the beautiful and stylish billionaire heiresses. Sometimes called "celebutantes,"
It is not surprising that these hot billionaire heiresses are setting their own mark as an individual, doing their best to get away from the shadows of their famous and wealthy folks. These influential young women are definitely making heads turn with their knack to make a difference in their chosen field. Who says the young and rich have nothing to do but party all day and night and are a bunch of airheads?
Forbes Magazine has picked a relatively diverse group of ten of our favorite super rich girls including several models and business executives, a TV star and an award-winning equestrian.
What they have in common?
Super Rich and Unmarried!! how nice to be their boyfriend huh?
Here are the list:
The firsts place goes to….
Ivanka Trump (Age 24)
The Donald's little girl graduated summa cum laude in economics from the University of Pennsylvania with a Bachelor of Science in Economics in 2004. A one-time model, Ivanka started modelling at 16 years of age while in school and is now represented by Elite Model Management. Her first cover was a 1997 issue of Seventeen and she hosted the Miss Teen USA Pageant that same year. Since then she has made her way down fashion runways for Versace, Marc Bouwer and Thierry Mugler. She has done ad campaigns for Tommy Hilfiger and Sassoon Jeans and was featured on the cover of Stuff magazine in August 2006.
Ivanka has appeared on Trump's reality show, The Apprentice, and is currently the Vice President of Real Estate Development at the Trump Organization.
Check out more about her [Here] and picture [Here]
Paris Hilton (Age 25)
The original celebutante continues to grab countless press mentions thanks to a slew of high-profile–and videotaped–flings, fallings-out and fashion hits and misses. Paris also boasts the most Web hits of anyone on Forbes.com's annual listing of the world's [100 most powerful celebrities].
The great-granddaughter of Conrad Hilton, the founder of the Hilton Hotel chain, and granddaughter of billionaire William Hilton, Paris earned an estimated $7 million in the past year on her own, mostly through licensing deals attaching her name to a perfume, watches, nightclubs and a new videogame. Her participation in the reality series The Simple Life helped skyrocket her into the public eye, followed by a series of personal scandals and publicity stunts.
here are some funny links from her [Paris Hilton doesn't change facial expressions] and [Paris hilton Birthday Song]
Julia Louis-Dreyfus (Age 45)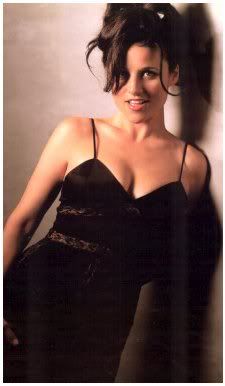 The eldest of our favorite heiresses, her mother is Judith Bowles and her father is French billionaire Gérard Louis-Dreyfus. She is best known as the Emmy- and Golden Globe Award-winning Seinfeld actress who played Elaine. The comedienne is a Saturday Night Live alum and also appeared on the cult TV hit Arrested Development. This summer, she received an Emmy nomination for her latest sitcom, The New Adventures of Old Christine, prompting folks to claim she has finally broken the Seinfeld curse and is on her way to another success.
View Julia's [Filmography]
Anna Anisimova (Age 21)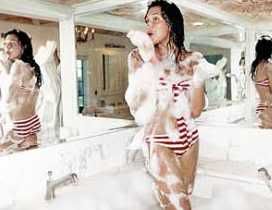 She is the Russian edition Paris Hilton. The daughter of Russian metals magnate Vassily Anisimov, no. 67 on Forbes' Richest Russians list, whose net worth is estimated above $350 million. She dropped $600,000 to rent a house in the Hamptons this summer, on top of a combined $950,000 spent the previous two summers.
A New York University student, who's also a member her father's real estate firm, helped broker a deal to buy Diane Von Furstenberg's headquarters in New York's Greenwich Village for $23 million in 2005. Most recently, the former-model paid $15 million for her own 4,000-square-foot pad in the new Time Warner Center.
Georgina Bloomberg (Age 23)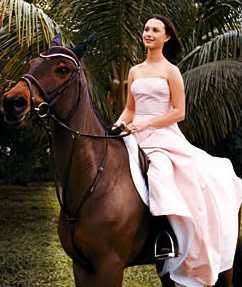 Her father, Michael Bloomberg, aka The Enforcer, is the current mayor of New York City and among the world's richest people. That is, no. 34 in the 2004 Forbes list of the 400 Richest Americans.
She attends New York University part-time, but this award-winning equestrian appears more at home in tony Wellington, Fla., training and riding horses. A two-time gold medalist at the North American Young Riders' Championship and one of the youngest riders ever to compete at a World Cup Championship, she has earned close to $300,000 and is sponsored by publicly traded Dover Saddlery and Heritage Gloves. Bloomberg hopes to compete in the 2008 Olympics and sits on board of the Equestrian Aid Foundation.
Amanda Hearst (Age 22)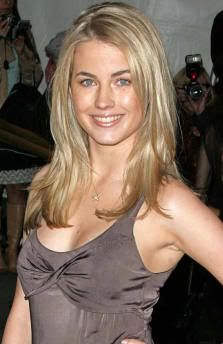 Great-granddaughter of publishing legend William Randolph Hearst, Amanda is taking over for Paris Hilton as blue-blood society's new "It" girl. The student and model, who is the new face of preppy designer Lilly Pulitzer and a recent Town & Country cover girl, has such a high profile that Hearst Corp.'s own Harper's Bazaar ran a story detailing the socialite's annual maintenance cost: a whopping $136,360.
Amanda is an heiress to the Hearst publishing empire, a $5 billion a year business. Her great-grandfather is American newspaper magnate William Randolph Hearst, on whose life was based Orson Welles' Citizen Kane. Her grandfather, William, Jr., was a 1955 Pulitzer Prize winner. Four of her uncles have made Forbes' annual list of the 400 Richest Americans. Aunt Patty Hearst, Lydia's mom, once found fame as a brainwashed kidnappee who helped her captors rob a bank. Seriously.
Lydia Hearst-Shaw (Age 21)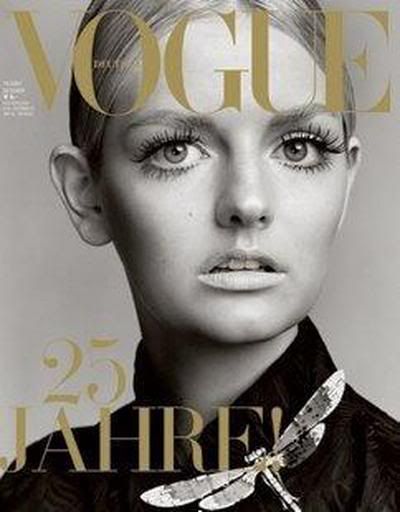 Along with first cousin Amanda Hearst, she is an heiress to great-grandfather William Randolph Hearst's mass media empire, which reportedly makes $5 billion in annual revenue. A Ford fashion model, she seems to be the 'it' girl of anyone who's into rich bitch appeal and heroin chic in the same breath.
Lydia keeps the family name alive on the runway, She is a favorite of edgy fashion design duo Heatherette and luxury brands like Louis Vuitton.
Nicky Hilton (Age 22)
Paris' younger sister is generating her own buzz. Nicky began designing handbags as a teenager and has her own clothing line, Chick by Nicky Hilton. Earlier this summer, she announced plans to open two Nicky O hotels, one on Ocean Drive in Miami and one in Chicago.
Nicky is an heiress to some of the Hilton Hotel chain, and 5 to 15% of father Richard Hilton's fortune. She was the face of Australian underwear line Antz Pantz, and refused the role in The Simple Life that eventually went to Nicole Ritchie.
Aerin Lauder (Age 36)
Her lengendary grandmother is Estee Lauder, who's behind the half century-old, $3.5 billion cosmetics empire, her billionaire father is Ronald Lauder, the Clinique Laboratories chairman and a former US ambassador to Austria.
Aerin became senior vice president and was elected to the company's board in 2004. More recently, she was instrumental in orchestrating a partnership with fashion designer Tom Ford and signing Gwyneth Paltrow as a spokeswoman. Her billionaire father, Ronald Lauder, is the Clinique Laboratories' chairman.
Dylan Lauren (Age 31)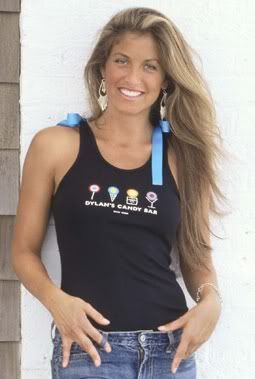 The daughter of fashion designer Ralph Lauren, she is an heiress to daddy's multibillion-dollar fashion empire. Her alleged claim to fame is making candy hip and fashionable again for the 21st century's young and old. In partnership with FAO Schweetz's Jeff Rubin, she began Dylan's Candy Bar at a two-story, 10,000 sqft space on Manhattan's Upper East Side; it has since grown to four stores in three US states. The store not only sells oodles of gummies and lollipops but also throws parties and peddles apparel, plush products and even candy scented perfume.
Dylan majored in art history at Duke University. A fitness buff, she collected candies from all over Europe while there during her junior year. She used candy as the medium for her sculpture, and hosted events showcasing the works of artists who sculpted with chocolate. Her candy stores peddle 4,000 different kinds of candy, including hard-to-find varieties, old-fashioned cotton candy, 300 ice cream flavors, plus candy accessories.
Visit her [Candy Bar]
Those are the [Top Ten List from Forbes]
[tags] Forbes, Billionaire, Heiresses, Celebutantes, Ivanka, Paris Hilton, Julia Louis-Dreyfus, Anna Anisimova, Georgina Bloomberg, Amanda Hearst, Lydia Hearst-Shaw, Nicky Hilton, Aerin Lauder, Dylan Lauren [/tags]
Category: Uncategorized